Traffic Club of Chicago Briefing Presents Panama Canal Update
March 20 Program at Harper College Also a CSCMP Chicago Roundtable Event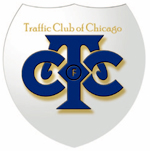 CHICAGO—February 26, 2014 (James Street Media Services)—"Panama Canal Update: Changing Inland Transportation Flows" will be the focus of a half-day supply chain seminar hosted by The Traffic Club of Chicago and Council of Supply Chain Management Professionals (CSCMP) Chicago Roundtable. It will be held Thursday, March 20 at Harper College in Palatine, Illinois.
Seminar speakers and panelists will address how the expansion of the Panama Canal will impact global business, possibly change trade lanes, and spur infrastructure investments. Panelists will include professionals who have worked on the Panama Canal project, representatives from PortMiami and the Florida East Coast Railway, and shippers who plan to use the new canal facilities to deliver freight to the Midwest.
The keynote luncheon speaker is Kevin Keller, a vice president and senior professional associate with HDR Engineering, Inc. Keller has assisted the Panama Canal Authority as client manager for its Program Management Advisory and Related Services contract. He has nearly 30 years of management, planning, environmental, and engineering experience in the transportation and freight logistics sector.
When
Thursday, March 20 from 8:00 a.m. to 1:30 p.m.
Program
8:00 a.m.
     Continental breakfast and networking
9:00 a.m.
     Keynote Address—PortMiami
9:30 a.m.
     Plenary Session—"The New Panama Canal"
10:30 a.m.
     Panel session—Panama Canal shippers, 3PLs, and logistics customers moderated by Jim Hertwig, president, Florida East Coast Railway
Noon
      Luncheon—Kevin Keller, HDR Engineering, "Beyond the Expansion: Next Steps for the Panama Canal Authority"
Where
Wojcik Conference Center, Harper College
1200 West Algonquin Road, Palatine, IL
 
Tickets
Tickets include both continental breakfast and full lunch.
Members: $75
Member guests: $75
Non-members: $85
Reservations
Advance reservations required. Choose from three easy methods:
• Online
• Phone the Club Office at 630-529-1333
• E-mail staff@trfclub-chicago.org
About the CSCMP Chicago Roundtable
The Chicago Roundtable is a volunteer organization that provides educational resources, informational dinner programs, facility tours and valuable networking opportunities to supply chain professionals in the Chicago area.
 
About The Traffic Club of Chicago
The Traffic Club of Chicago, founded in 1907, is one of the nation's oldest and finest transportation associations. The Club is dedicated to maintaining the highest standards of the transportation and logistics industry, keeping its members abreast of industry happenings, while at the same time assuming a responsible role in civic, cultural and charitable activities in the Chicago area. Members enjoy many benefits, including access to private dining and country clubs around the Chicago area, as well as across the country and overseas. An annual schedule of programs and events provides opportunities to network with industry professionals. A scholarship program supports the organization's philosophy of direction and guidance. Headquartered in Bloomingdale, Illinois, the Club publishes a monthly newsletter, "The Waybill". More information can be found at www.traffic-club.org.
MEDIA CONTACT
Bill Fahrenwald
James Street Associates
bfahrenwald@jamesstreetassoc.com
708-371-0110 Ext. 1-#