Traffic Club of Chicago Co-Sponsors Luncheon at MARS Winter Meeting January 15, 2014
Joseph Szabo of Federal Railroad Administration is keynote speaker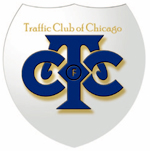 CHICAGO, Ill.—December 10, 2013 (James Street Media Services)—The Traffic Club of Chicago will co-sponsor the keynote luncheon on January 15, 2014 as part of the Midwest Association of Rail Shippers' (MARS) Winter Meeting at the Oak Brook Hills Resort–Chicago, in Oak Brook, Illinois.
The Traffic Club and MARS have a tradition of co-hosting the luncheon on the first day of the winter meeting. This year's scheduled keynote speaker for the joint event will be Joseph Szabo, administrator of the Federal Railroad Administration. The theme of the two-day MARS meeting is "Rail Shipping—Powering America's Economy."
When:
Noon, Wednesday, January 15, 2013
Where:
Oak Brook Hills Resort–Chicago
3500 Midwest Rd.
Oak Brook, Illinois
Tickets:
January 15 luncheon only:
Members: $45
Member guests: $35 (up to two guests per member)
Non-member: $55
Advance reservations are required by Friday, January 10, 2014. Call 630-529-1333, or email staff@trfclub-chicago.org
About The Traffic Club of Chicago
The Traffic Club of Chicago, founded in 1907, is one of the nation's oldest and finest transportation associations. The club is dedicated to maintaining the highest standards of the transportation and logistics industry, keeping its members abreast of industry happenings, while at the same time assuming a responsible role in civic, cultural and charitable activities in the Chicago area. Members enjoy many benefits, including access to private dining and country clubs around the Chicago area, as well as across the country and overseas. An annual schedule of programs and events provides opportunities to network with industry professionals. A scholarship program supports the organization's philosophy of direction and guidance. Headquartered in Bloomingdale, Illinois, the club publishes a monthly newsletter, "The Waybill." More information can be found at www.traffic-club.org and www.facebook.com/TrafficClubCHI.
MEDIA CONTACT
Bill Fahrenwald
James Street Associates
bfahrenwald@jamesstreetassoc.com
708-371-0110 Ext. 1-#